1500-1800 Raile's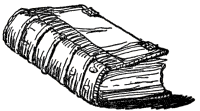 Early church records indicate that the Raile's were primarily tillers of the land or engaged in occupations requiring work with their hands.
Gallus Railin
, born in 1550 in Nellingen, Württemberg, is the oldest recorded Raile found in church records. His son,
Johannes Reyle
, born in 1593, and his grandson
Bartholomeus Reyle
, born in 1614, were also from Nellingen, Würtemberg.
Bartholomeus' son, Johannes Reyle, born 1668 in Nellingen, became a citizen of Scissen, a parish village in the Alps in the neighborhood of Blaubeuren. Christian Reyle, son of Johannes, was born in 1698 in Scissen and married Rosina Ehninger. Their son, Johann Christian Reyle, was born August 27, 1730, and was a grapegardner and a sacristan (a person in charge of the church sacristy which is a room housing the sacred vessels and vestments.) His first wife, Rosina Catharine Minisnger, lived to be 51 years old and his second wife was Rosina Margaretha Rothacker. Her father was Jacob Rothacker and as masoner.
A son, Johann George Raile, born to the first marriage in 1767, married Katharina Barbara Lutz in Plochingen, Würtemberg. The couple had eight children:
Johanna Friedericke Raile - born 1791
Johann Jacob Raile - born 1795
Johann George Raile - born 1798
Johann Gottlieb Raile - born 1800
Rosina Barbara Raile - born 1802
Katharina Barbara Raile - born 1805
Jacob Friedrick Raile - born 1808
Sibilla Regina Raile - born 1812
Johann George Raile was "recruited" by King Friedrich of Württemberg to serve in Napoleon's war in 1812. In the same year, Johann George was killed "in the fields" of France in September. His wife, not knowing yet she was a widow, gave birth one day later to Sibilla Regina.